Teams and Walkers
Select A Team:
Sample Event


Join us on sample date
Sarah's Circle's Annual
Winter Walk: a Mile in Her Shoes

Sunday, March 3, 2019
Truman College, 1145 W. Wilson Ave
1:00 - 3:00 pm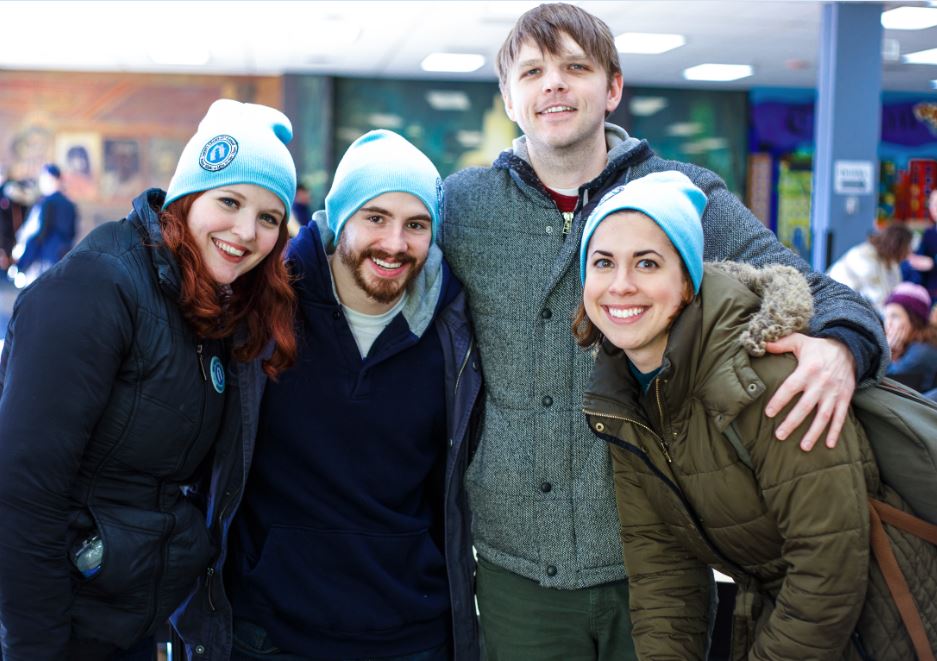 The Top Fundraising Team "Team StarKid" from 2018.
Event Details
On Sunday, March 3rd, 2019, Sarah's Circle will host our 27th annual Winter Walk: a Mile in Her Shoes. We are lucky to have such dedicated donors, volunteers, staff and other supporters who have helped our event grow and thrive for 27 years! Because of your loyalty, we can meet the needs of approximately 900 women who come to us for help each year and we will continue to provide additional services to these women thanks to your growing support.

Winter Walk: a Mile in Her Shoes is an important opportunity to better understand homelessness through the eyes of those who struggle with it first hand. We will meet at Truman College before setting out for the Winter Walk: a Mile in Her Shoes. While we walk, we will listen to stories of women who have overcome homelessness with the support from Sarah's Circle. The walk will end back at Truman College where participants will enjoy a free lunch of Chicago-style Vienna Beef hot dogs, veggie dogs, chips, desserts, and beverages.

Winter Walk: a Mile in Her Shoes is a family-friendly event that includes a shorter walking route and activities for children.

You don't have to donate to attend. And you aren't required to attend if you donate, but we do hope to see you there!


Participation Information

Create or Join a Team!
Creating or joining a team offers you the chance to tell others why you care about the work we do and why it is so important that they join you in supporting women who are homeless.

Teams can be formed with any group of people, your: friends, coworkers, church group, block club, sports team, Scout troop, or sorority or fraternity. The possibilities are endless! Just recruit people who will be willing to reach out to their own personal networks to help collect donations for your team. So along with your donation to the Winter Walk, your friends will help solicit donations that will contribute to a collective team total.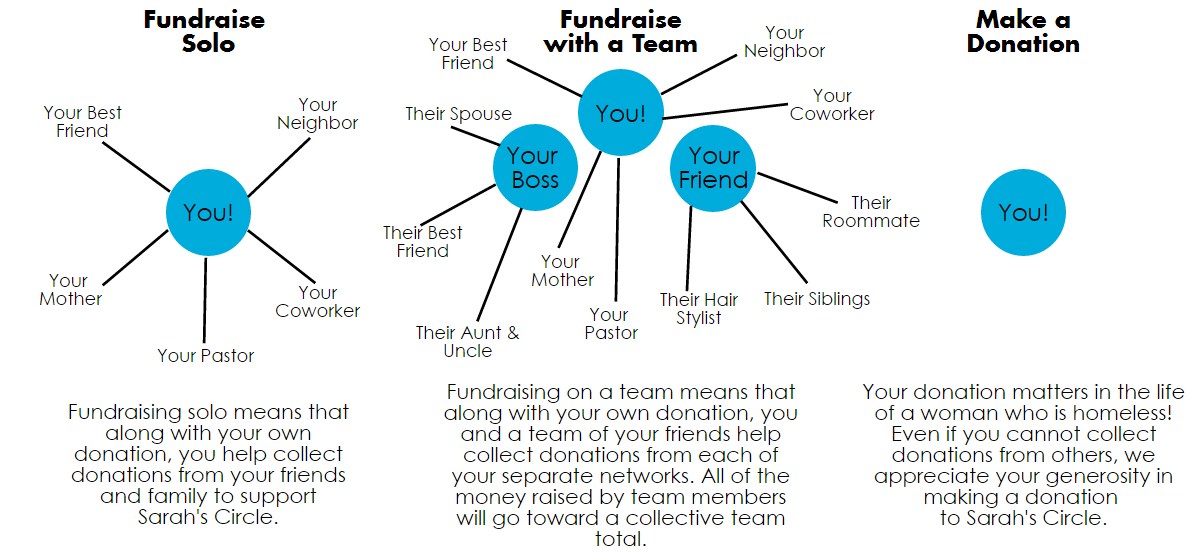 Make a Donation
Even if you do not create or join a fundraising team, we welcome your donation in honor of this event!
Your donations are TAX DEDUCTIBLE! Sarah's Circle's tax ID# is 36-3043662

All members on teams raising $3,040 or more will receive a special Sarah's Circle winter headband!
The TOP fundraising team will receive an honorary plaque that will be hung in Sarah's Circle's new building.

About Sarah's Circle
Sarah's Circle is a non-profit organization with a mission of serving women who are homeless or in need of a safe space. Located in Chicago's Uptown Community, Sarah's Circle has provided support for thousands of women since 1979.
Today Sarah's Circle provides:
A Daytime Support Center open to any woman in need

A 50-bed Interim Housing Program

(shelter)

for women who are currently homeless

Permanent Supportive Housing for women who are chronically homeless (homeless for a year or more and experiencing a disabling condition).

Clinical Services to help address issues that are a consequence of, or contribute to a woman's homelessness.
In response to the severe shortage of affordable housing, especially permanent supportive housing, Sarah's Circle has begun the process of developing a new facility. We are currently developing a new facility at 1005 W Leland that will include 38 new units of permanent supportive housing as well as an improved facility for our Interim Housing Program.
Throughout all our programs Sarah's Circle staff provide case management and supportive services to help women achieve their goals. Our programs have three overarching goals:
Welcome all women with safety, respect, and community.
Support women's growth in all aspects of wellness: physical, emotional, life skills,
economic, and realizing their unique potential.
Help each woman find her home
.
Read more on our website.